Review Jurnal Kajian Resistensi Antibiotik Golongan Aminoglikosida dan Golongan Tetrasiklin
Keywords:
Enzim Modifikasi Aminoglioksida, Resistensi Aminoglikosida, Resistensi Tetrasiklin
Abstract
Resistance is the ability of bacteria to resist or stop antibiotics. However, according to the Centers for Disease Control and Prevention (CDC), about 23,000 people die per year from resistance. Resistance begins with exposure to antibiotics, initially there are only one or two bacteria that have a chance to live but can grow and spread. The spread through person to person, inappropriate use of antibiotics due to weak infection control.
So the purpose of this study is to find out how the process of resistance by bacteria, as well as genes that play a role in antibiotic resistance of Aminoglycosides and Tetracyclines. Thus we can wisely use antibiotics,for the medical community, the community and help in efforts to reduce the level of resistance and the impact of other resistance. The research method used is the journal review method of 40 articles which is used as material to compare the results of several research articles. The articles used using Scholar and Pubmed searches were selected based on inclusion and exclusion criteria.
From the results of a journal review that Aminoglycoside and Tetracycline antibiotics have a high level of resistance. Aminoglycoside resistance is due to enzymatic inactivation by AAC,APH and ANT. The most common resistance is the Acetyltransferase (AAC) enzyme, namely the AAC(6')-I gene. Tetracycline resistance occurs by efflux pump mechanism, ribosome protection and enzymatic inactivation. The most common gene is tetM gene on ribosome protection mechanism which is expressed to mediate resistance to several antibiotics such as Doxycycline and Minocycline.
Downloads
Download data is not yet available.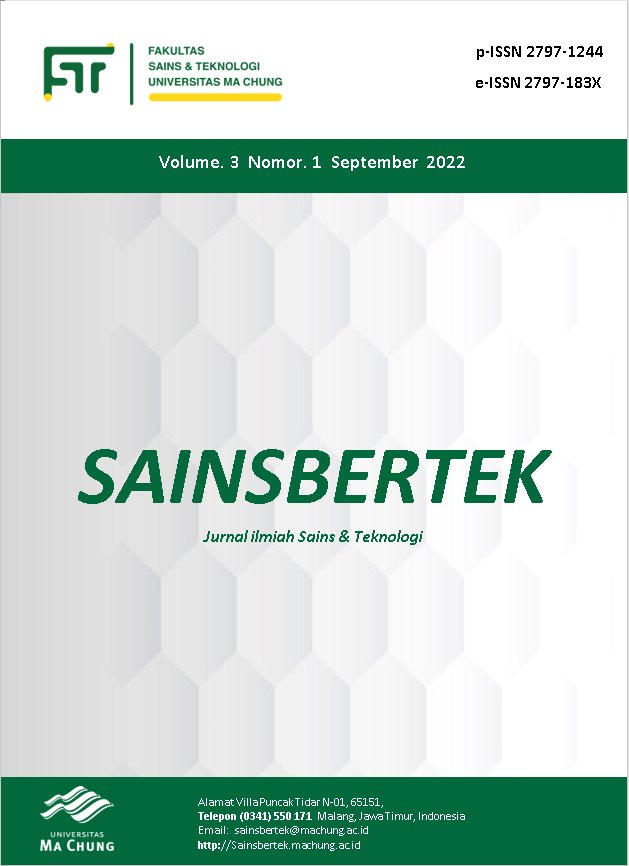 Downloads
License
Copyright (c) 2022 Sainsbertek Jurnal Ilmiah Sains & Teknologi
This work is licensed under a Creative Commons Attribution-ShareAlike 4.0 International License.